Forevermark
We have the unique and distinguished honor of being a Forevermark diamond partner. Beautiful, Rare and Responsibly Sourced. Each Forevermark diamond carries a promise of its own, making it a powerful symbol of your most meaningful promises.
The Forevermark Tribute Collection pays tribute to what makes her the incredible woman she is. The multiple diamonds represent her unique qualities - her independence, her tenderness, her determination, her passion, her individual style, and the depth of her personality.
Featuring multiple Forevermark diamonds in different shapes and various precious gold metals within a assortment of stackable rings, pendants and drop earrings, the collection is the perfect gift for someone special or for yourself to celebrate a milestone, memorable occasion, or just because.
Each piece in the Forevemark Tribute Collection features beautiful, rare and responsibly sourced Forevermark diamonds. Forevermark goes beyond the standard 4Cs to individually select only those diamonds of the utmost quality and beauty.
Make your own Tribute and discover the full Forevermark Tribute Collection at Forevermark.com/Tribute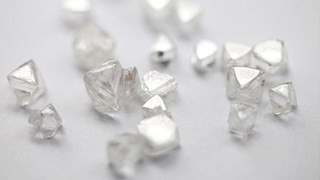 Beautiful & Rare
Forevermark diamonds are hand-selected for their beauty and rarity, and each is genuine, untreated and natural. As part of the De Beers Group of Companies, Forevermark benefits from over 125 years of diamond expertise. Experts at the Forevermark Diamond Institute carefully inspect every diamond , going beyond the technical qualities of the 4Cs to hand-pick only those diamonds that are truly beautiful
Of all the world's diamonds, less than one percent is eligible to become Forevermark
Responsibly Sourced
Each Forevermark diamond is also responsibly sourced, originating at one of a handful of carefully selected mines that benefit the people, community and country where they are located. Forevermark traces each diamond along its journey, ensuring strict business, environmental and social standards are met at every step.
Forevermark's Unique Inscription
Every Forevermark diamond receives an inscription that represents it's promise that it is beautiful, rare and responsibly sourced. This means you can be proud to own and wear your Forevermark diamond forever.
Invisible to the naked eye, this inscription includes the Forevermark icon and a unique number, making each Forevermark diamond as special as the promise made when it is given or received. The inscription also allows each Forevermark diamond to be registered in your name, confirming it as uniquely yours.